Abbey Logistics Group celebrates 30 year anniversary
Posted on: 8th December 2020
30 Years in the Making!
From a small road tanker business in Birkenhead, Merseyside to today,  one of the largest bulk liquid and powder road tanker companies in the UK, Abbey has celebrated many milestones over the past three decades.
Thanks to Abbey's unique personality of customer focus, a 'can-do' spirit, energy, and our positive attitude that runs throughout the business, we have been able to build fantastic long term relationships with customers over the years and welcomed many new ones along the way by helping them overcome challenges and improve the service they provide in their markets.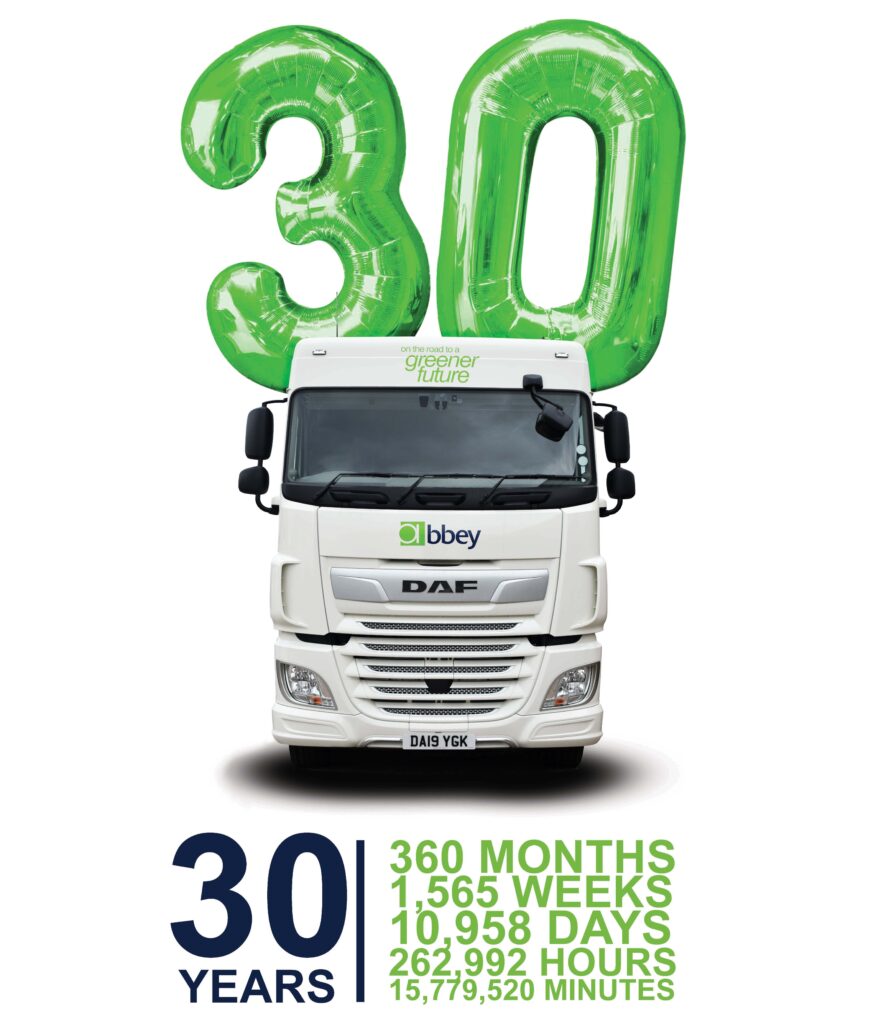 Steve Granite, Abbey Logistics CEO said:
"

Abbey started in a small depot in Birkenhead with 30 employees. Fast forward thirty years and we have more than 600 employees, Abbey is a leading operator in our chosen markets, we can count well-known global manufacturers as loyal customers and we have a depot network across the U.K. Abbey has grown and matured in all sorts of ways and has achieved so much in a short space of time, of which we are incredibly proud.
"

At our core, Abbey has always been about solving our customers' most difficult problems. We thrive on challenges, as it brings out the very best in us and gives us the opportunity to demonstrate just how good we are. We add considerable value to our customers, take away their problems and make them more competitive in their own markets. This was in our DNA 30 years ago and it is still our key strength and why our customers stay with us and new ones join us.
"

At this milestone, I'd like to express my sincere gratitude and appreciation to all of our employees. I have worked for Abbey for more than 25 years and in that time met some fantastic and exceptionally talented people that have been instrumental in making Abbey what it is today.
There's no doubt we've come a long way and there still many opportunities to think bigger going forward. I am excited about what the future holds for Abbey and I know that thanks to our teams we will continue to build on our successes and achieve even more.

"
Here we take a brief look at some of the key moments for Abbey from the past 30 years.
1990
The Lucy family (predominatnely brothers Steve, Charlie and Mark) purchased a tanker business employing around 30 people.  Our first depot was in Abbey Close, Birkenhead, hence our original company name Abbey Road Tanks , not after the Beatles album as most people assume!
The depot had a small yard, office, VMU and a tank wash station.
1991
Abbey Road Tanks purchased one of its first 'Abbey' trucks which was painted in the original colour scheme.  Our choice of truck back then was Scania 112M with 360bhp, not much by today's standards.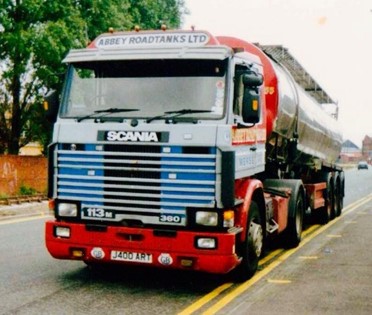 It's great to look back and see some of our early customers are still with us today! These included Lever Brothers (now Unilever), Trafford Edible Oils (now ADM),  Peerless Refinery (now ADM) and BEOCO (now Cargill).  Back then, we were dedicated to transporting bulk liquid products only.
1992
Our expansion started with the purchase of a second depot on Brasenose Road, Bootle.  The company was operating around 25 trucks and employed 35 people.  Our new site gave us more room to park, larger offices, a two bay food tank cleaning station & vehicle workshops.
1993
The company rebranded and changed it's traditional colours to offer a modern image (at the time!) with our now familiar green and white colours.
1994
In response to concerns in the food industry of animal rights protestors contaminating food tanks, Abbey designed the 'ART2000 Tanker' which introduced an enclosed back cabinet with a central locking system for the lids.  This revolutionised food safety in the liquid transport market and in 1995 was awarded Commercial Motor Trailer of the Year. The first of many innovative solutions Abbey has brought to the sector over the years and an early demonstration of our approach to solving customer challenges by looking at new ways of working.
1995
Owners Steve and Mark Lucy visited their old school 'All Saints' in Kirkby to recruit two apprentices….The two who joined were Steve Granite (aged 15) now CEO and Paul Laverick (aged 16) now Head of Abbey's Powders division.
1998
Thanks to a new contract in Hull, Abbey opened a third depot at Littlefair Road, Hull next to the port and giving Abbey an important footprint in the region to build from.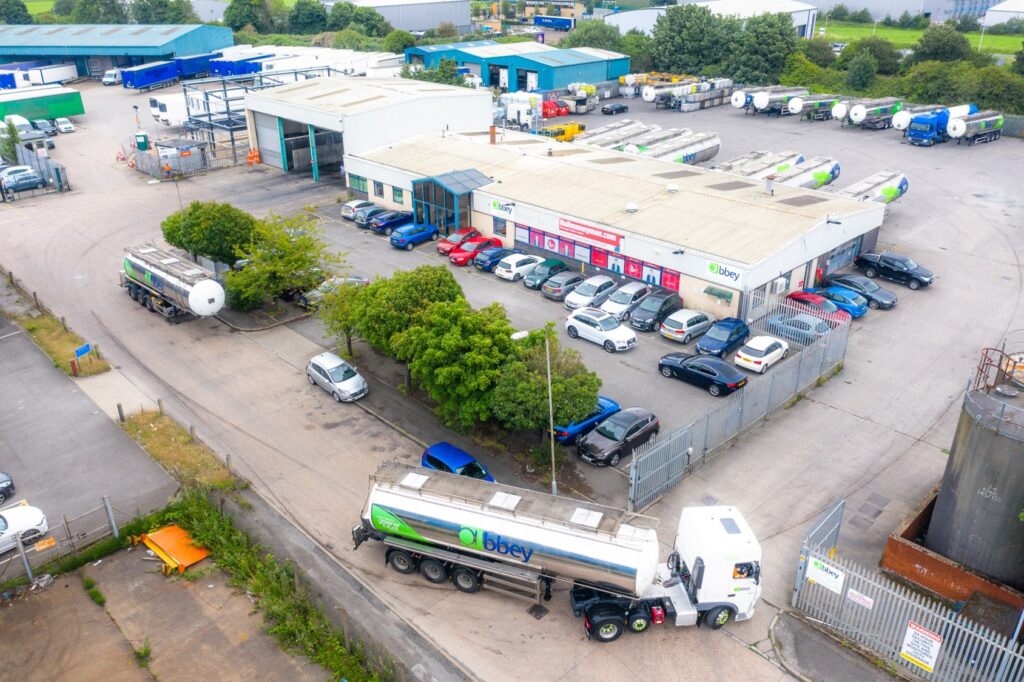 2000
Major company reorganisation which resulted in the retirement of Charles Lucy Snr and a buy out of brother Charlie and sister Joanne.  Steve and Mark Lucy became 50/50 shareholders of Abbey with Steve becoming Managing Director and Mark, Operations Director. We closed our Birkenhead depot and moved all operations to Bootle to.
A new era was upon us as we moved into the 2000's……….
2002
Abbey enters the highly specialist liquid chocolate transport market.  Stating their intentions early on, Abbey builds a three pot 'Jumbo tank' designed to enable the networking of Chocolate and oils/fats/syrup on the same tanker.
Dave Coulson, Harry Conroy & Bernie Hollund appointed Directors of the business alongside Steve & Mark Lucy.  These were the first non-family Directors to be appointed at Abbey.
Fleet size at this point was around 120 trucks and 150 employees.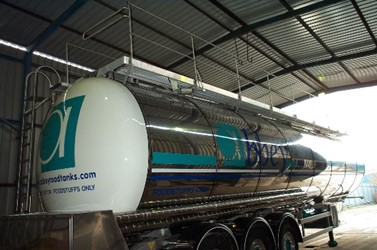 2004
Steve Granite appointed Finance Director of Abbey after nine years with the business aged just 25.
2005
Rapid growth in the chocolate market thanks to a fresh approach, customer focus and our ability to challenge old ways of doing things expanded our bulk chocolate tanker fleet and saw Abbey quickly establishing itself as one of the leading liquid chocolate transport companies.
2009
Steve Lucy voluntarily steps down as Managing Director and appoints Steve Granite from Finance Director to Managing Director aged just 29.  Bernie Hollund (Technical Director) retires after 8 years with Abbey.  Abbey Drivers trained to NVQ Level 2 as part of the plan to further develop standards across the business and company achieves accreditation to ISO14001 environmental standard.
Fleet size now 130 trucks and 203 employees with a turnover of £18m.
2010
Further standards improvement with the addition of OHSAS18001 Health & Safety standard achieved.   Abbey wins spot hire business to transport bulk liquids to and from Northern Europe resulting in the company entering European transport for the first time.
Abbey awarded the Haulier of the Year at the transport industry 'Oscars' the Motor Transport Awards in front of 1,600 people at Londons Grosvenor House Hotel.  This was a huge milestone for the business and firmly established the business as one of the leading companies in UK transport.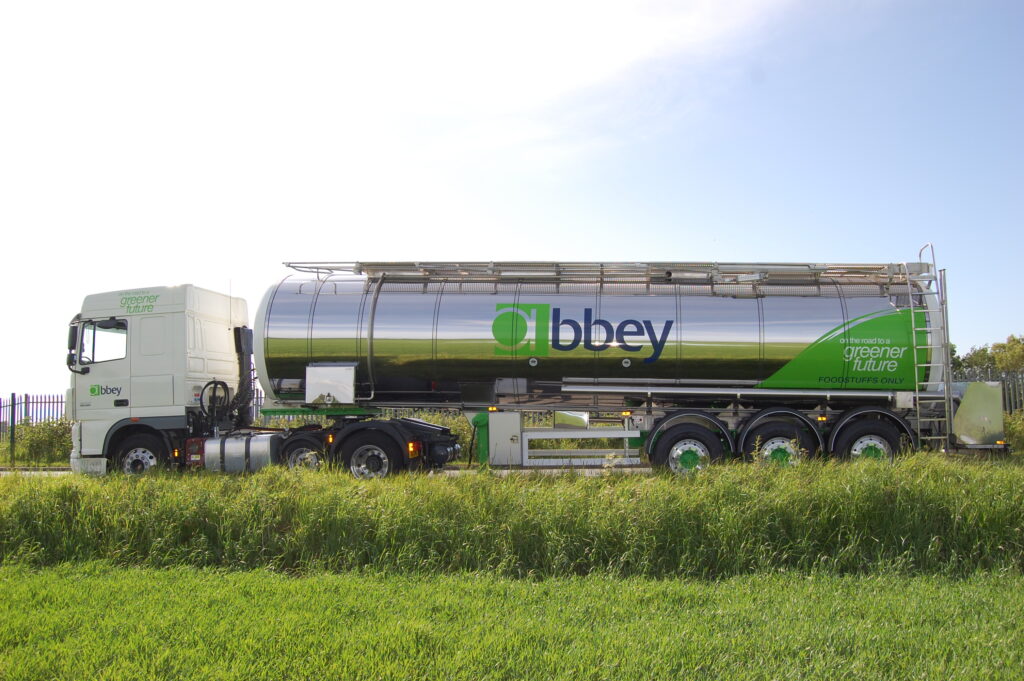 2011
Abbey enters the bulk powder transport market with the introduction of 2 powder tanks in January 2011.  This was a leap of faith for Abbey, entering a market that we had very little experience of.  A number of our drivers offered their experience of powder tankers to help support this new direction and were instrumental
in helping Abbey start up its powder business.
Also in 2011, we changed our name from Abbey Road Tanks to Abbey Logistics Group.  All equipment was rebranded with the new, more modern white and green colours with the slogan 'On the road to a greener future'!  Harry Conroy, former Chairman retires from Abbey.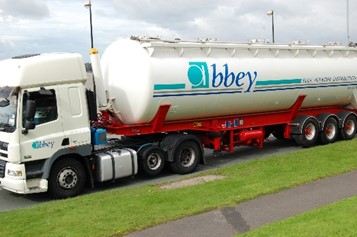 2011
Abbey acquired RH Stevens Transport in Macclesfield. RH Stevens was a well-known name in the bulk powder transport market which gave Abbey the opportunity to enter the market more seriously. Abbey opened a new powder focused depot on Cledford Lane, Middlewich.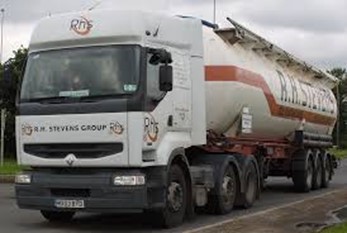 2012
Abbey enters a trading partnership with Henry Diapers in Knowsley to enable us to offer warehousing. Palletised transport fleet continues to grow with the addition of new contracts.
Award-winning Abbey 'Twin Cargo Trailer' launched for Cargill Manchester.  This gave us the ability to transport liquids and palletised goods on the same trailer helping reduce environmental impact and secure the Liverpool Daily Post 'Green Business Award' 2012.
Turnover had grown to £28m with a fleet size of 220 trucks & 293 staff.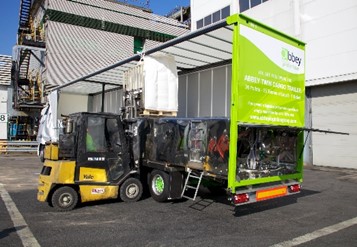 2013
Our first major contract win for the powders division with a leading minerals and lime producer to transport bulk lime based products from Buxton and Hartley.  This meant the purchase of an additional 15 trucks and 20 bulk powder tankers to support the contract.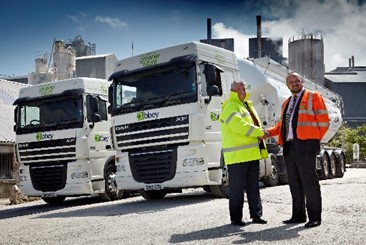 2013
Abbey founded 'Think Logistics' which is an award winning industry led initiative to help attract more young people to the logistics industry and offer them opportunities when they leave school.  This initiative has since become a well known brand within the logistics industry attracting support from more than 50 logistics companies and reaching up to 3,000 young people per year.

2014
Abbey acquires Seafield Logistics. The acqusition involves 47 trucks and 65 employees being added to the bulk powder division making Abbey a key player in the powders market.  As a result, Abbey sets about building the 'Safest Powder Tanker' on the market which was revolutionary at the time and fitted with more cameras for the driver, ground level operating equipment and vulnerable road user protection than any other tanker on the road. The tanker pushed other operators and manufacturers to look at what was possible in terms of safety equipment on tankers and the majority of its features are now standard equipment on most bulk powder tankers.
fleet size is now 304 trucks employing over 400 people with a turnover of £36m.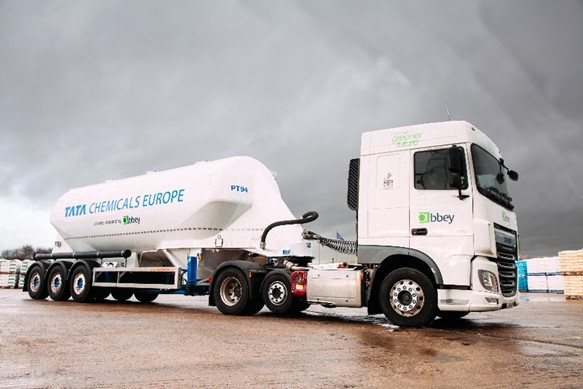 2014
Abbey joins an elite group of just three hauliers to win the Motor Transport 'Haulier of the Year' for a second time.  We also won the 'Business Excellence' award, topping off a fantastic achievement for Abbey and it's employees.
By winning Haulier of the Year for a second time ensured that Abbey was now considered as one of the most successful Logistics companies in the UK.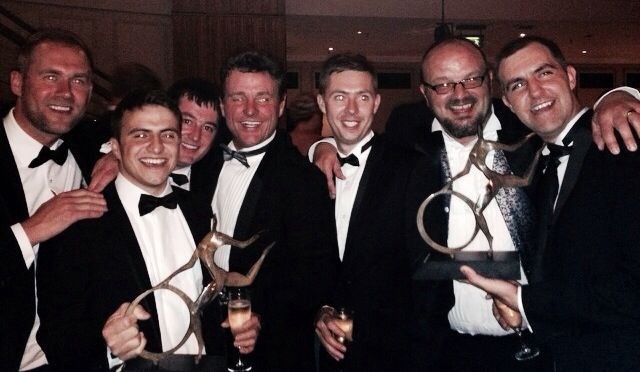 2015
Following a new warehousing contract award, Abbey opens its warehousing facility in Bromborough on the Wirral.
To give customers more flexibility Abbey adds intermodal ISO tank containers to the fleet for the first time. Allowing customers more flexibility when transporting products in and out of Europe.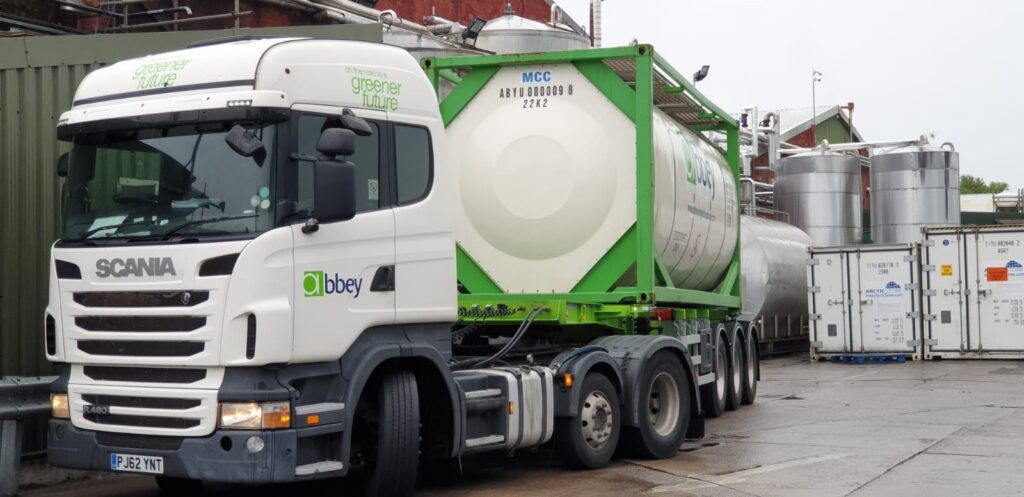 2016
Management buy out, led by Steve Granite and supported by North Edge Capital. The buy-out enabled the Lucy family to exit the business realising their well-earned value and all ow Abbey to begin an exciting new chapter.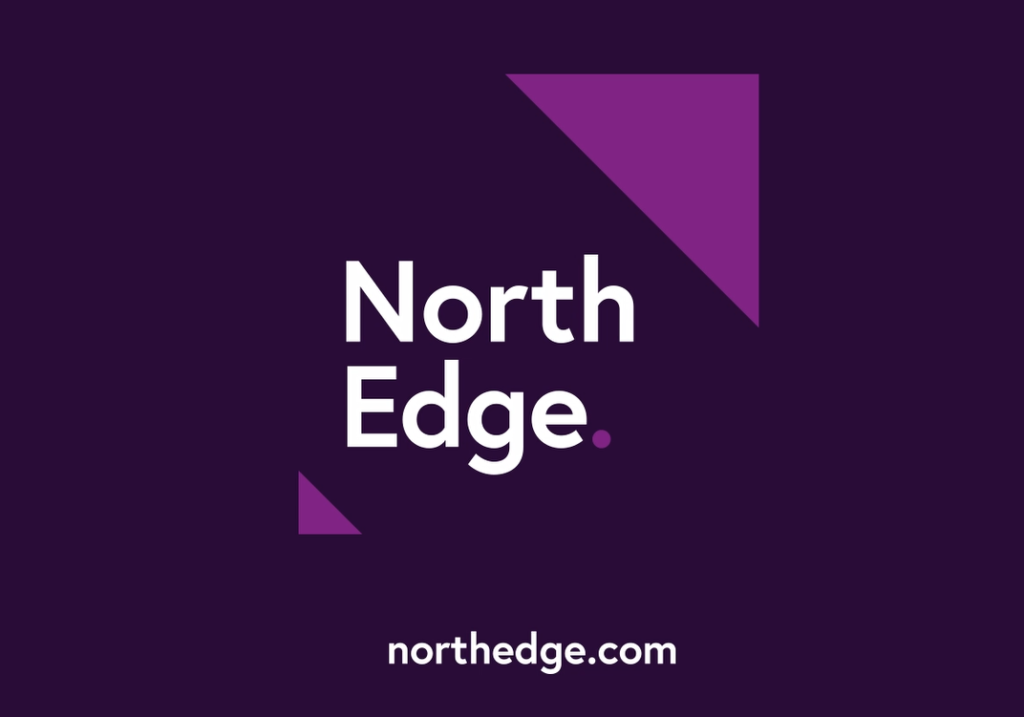 2016
Also in 2016, Abbey began operations for British Sugar in Abbey's largest contract to date. Abbey took control of sugar distribution for British Sugar throughout the UK.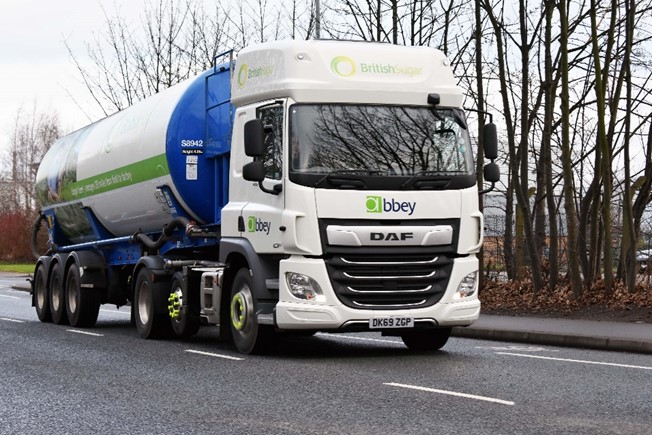 2017
Abbey acquires competitor Armet Logistics, a specialist liquid food bulk tanker company based in Liverpool. The acquisition makes Abbey the largest bulk liquid food road tanker company in the U.K.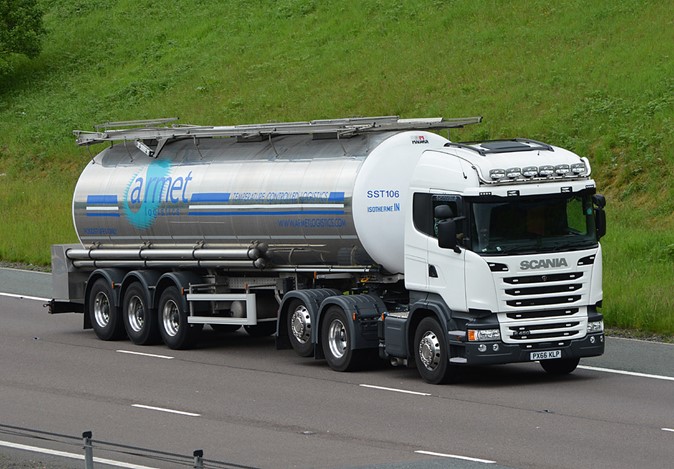 2017
We said farewell to Mark Lucy, one of the founders of Abbey alongside his brothers Charlie and Stephen. Mark passed away in September.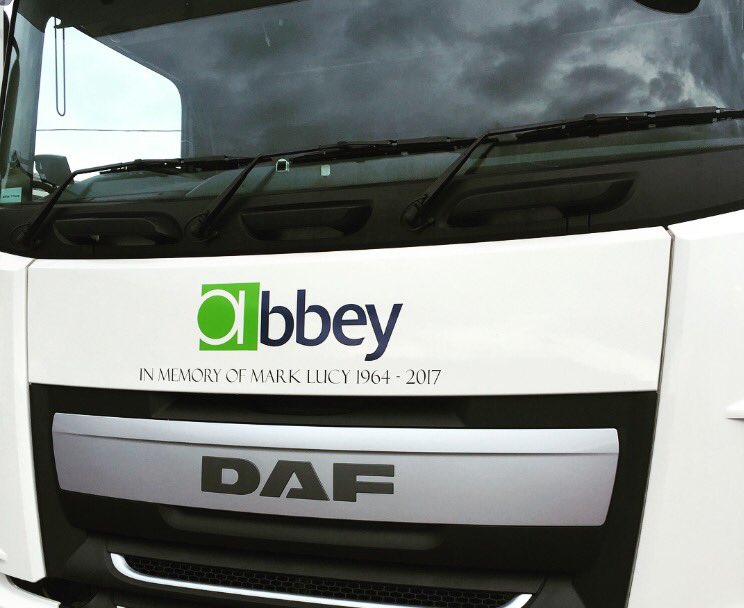 2017
Professional Liverpool, the organisation which promotes professional excellence in the Liverpool City Region, recognised the Abbey Logistics management buyout, which was supported by NorthEdge Capital, as its Corporate Finance Deal of the Year.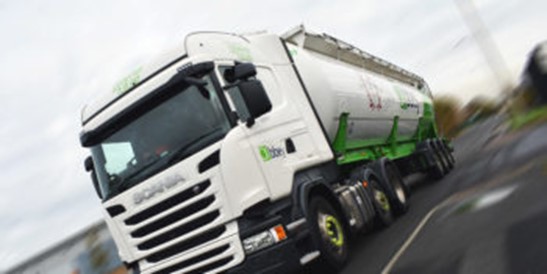 2018
Abbey awarded a regional distribution bulk cement transport contract by Tarmac in Scotland. The contract win is significant as it gives Abbey it's our first depot in Scotland and a base to grow and develop the business north of the border.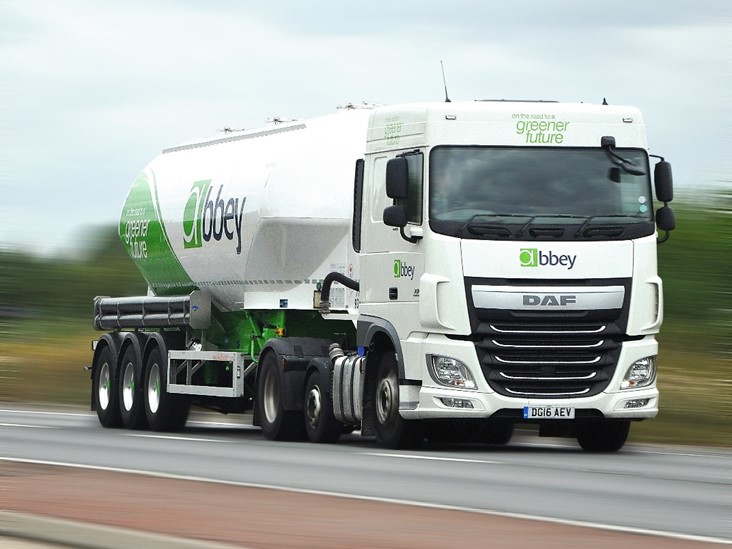 2018
Baking company Hovis, awarded Abbey a contract to provide bulk flour distribution to its bakeries in the Midlands and the South.  Abbey invested significantly in new equipment to bolster Hovis' existing fleet.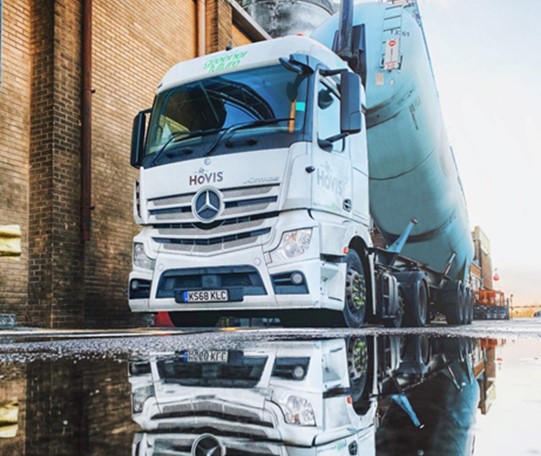 2018
New bag to bulk materials handling service launched. Abbey was asked to design and build a reformatting facility to transfer bulk one-tonne bags of plastic granules into bulk tankers. Through this new facility, we were able to eliminate a stage in our customer's supply chain, reduce mileage and reliance on a third party and create a new service offering that has gone from strength to strength since launch.
We now provide this service to several customers in the polymers sector.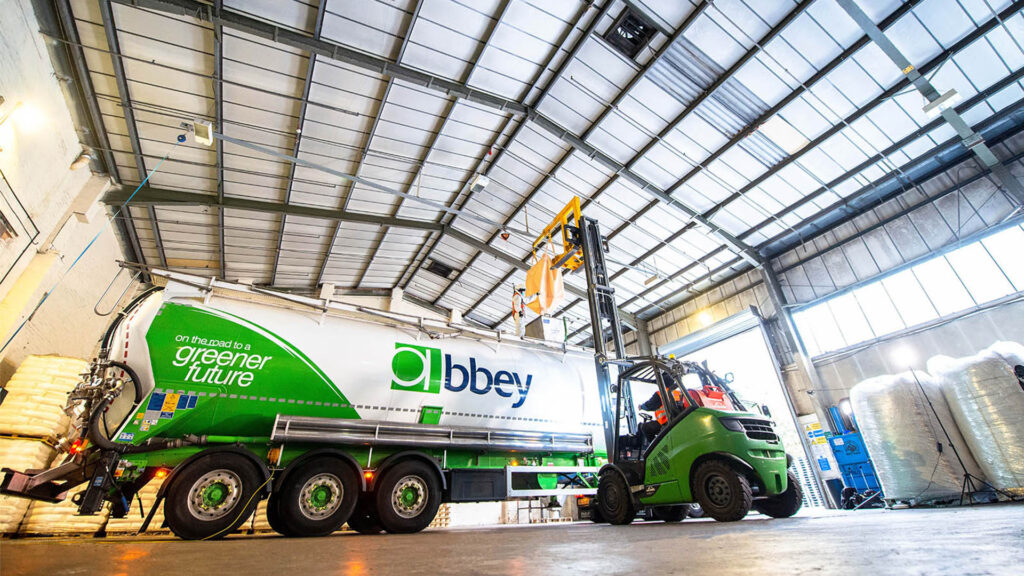 2019
Abbey was awarded the Microlise Driver Excellence Award at Microlise's 2019 Driver of the Year Awards.
The Microlise Driver of the Year Awards is an annual industry event that recognises the most talented HGV drivers working in the UK transport industry and acknowledge the vital work they do.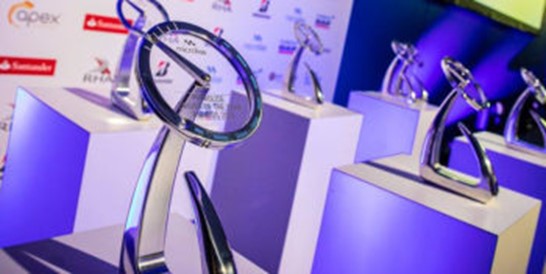 2020
Abbey was named an accredited Social Mobility Employer, as part of a nation-wide drive to improve social mobility in the UK. Abbey signed up to the Social Mobility Pledge, which encourages businesses to play their crucial role in boosting social mobility by providing training and employment opportunities to local people from disadvantaged communities.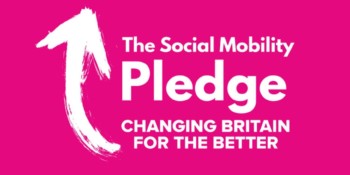 2020
Thank you to our driver teams helping to keep the U.K. fed!
The Coronavirus spreads around the world and the UK is put into lockdown. Our drivers, planners, workshop, tank wash and warehouse teams continue to work on the frontline as normal to ensure vital deliveries of food and pharmaceutical ingredients maintain our customers supply chains and manufacturing can continue.

2020
Abbey and British Sugar win Team of the Year at the Motor Transport Awards.
The Abbey Logistics and British Sugar team has developed into a fully integrated, cost-effective and high performing unit, which practices, shares and promotes teamwork in every aspect of the British Sugar transport contract.
The Award was a wonderful acknowledgement from such a highly regarded event, and we were delighted to be recognised for the hard work and accomplishments our teams have achieved together.
Also in 2020 our Driver Training Team picked up the Training Team of The Year Award at the annual Talent in Logistics Awards against some tough competition.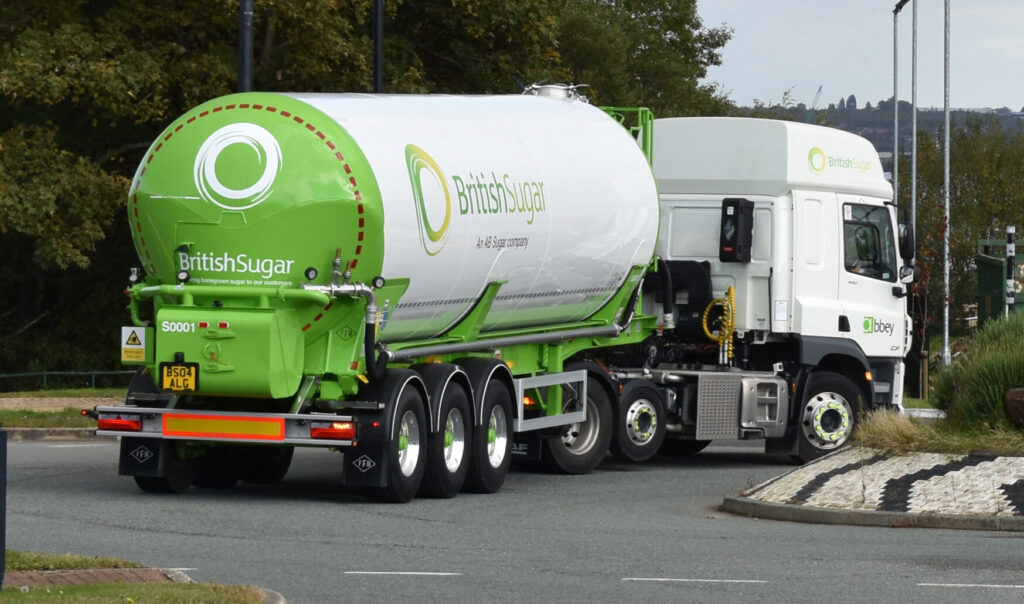 That brings us to the current day. Looking back it doesn't seem like 30 years.
Abbey now employs over 600 people in the UK with revenues of £70m. 
It is thanks to our dedicated and committed employees that we have been able to achieve all we have during the last three decades and hopefully will continue to do so for many years to come.