Abbey's Food Grade Tank Wash in Hull Reopens Following Complete Refurbishment
Posted on: 16th July 2020
Bulk food road tanker company Abbey Logistics has reopened its food grade tank wash bay in Hull following significant investment in the site.
Located minutes from the Port of Hull, Abbey's wash bay has been providing food grade road tanker wash services to its own and third-party hauliers' road tankers for more than 30 years.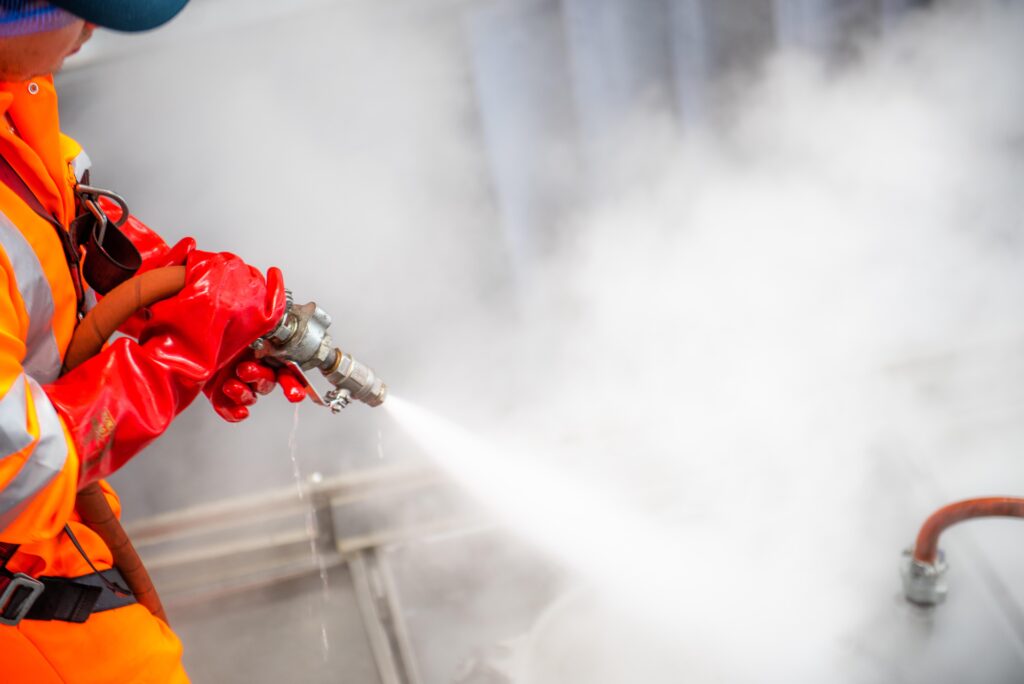 During that time, the company has worked hard to keep pace with steadily changing customer needs, regulations and demand patterns.
As part of that continuous improvement, work began in late 2019 to overhaul the wash bay in Hull bring it up to date with the latest technology with a focus on creating a facility that can offer hauliers in the area and those using the Port, a cost effective, accredited and efficient service.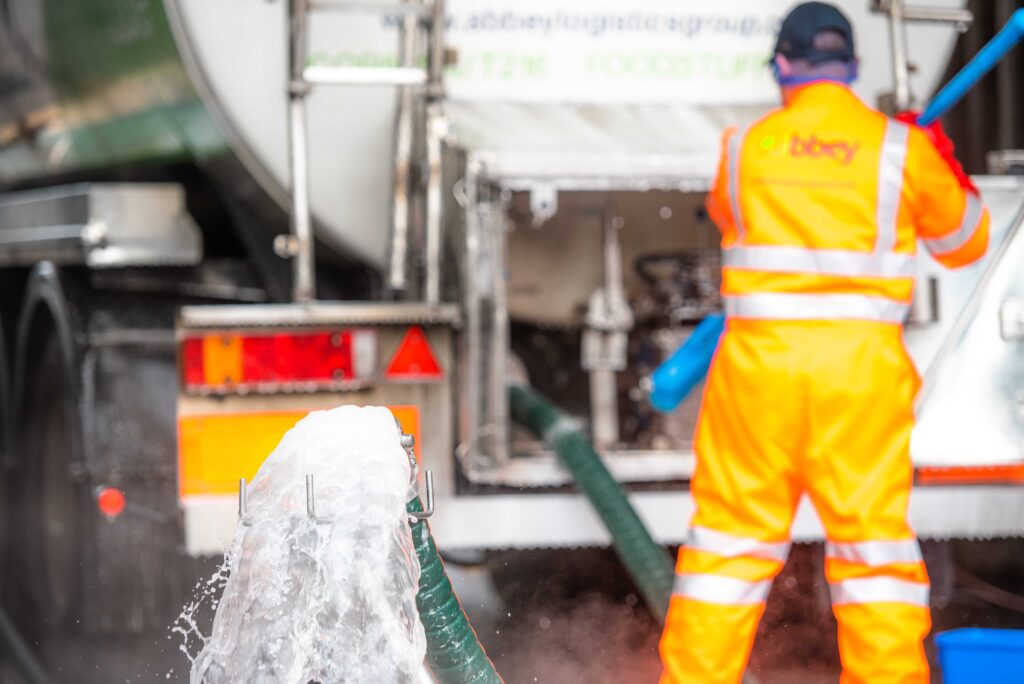 Improvements include a new boiler system that ensures heat stability and reliability. The boiler system is fed by a new fully insulated hot well which further improves reliability to the boiler by eliminating cold water shock.
Hard water in Hull creates significant limescale in any water system so Abbey has installed a new water softening plant to prevent build up. The plant also has the added benefit of only needing low level salt dosing which removes the need for chemicals and the associated downtime required to descale the system.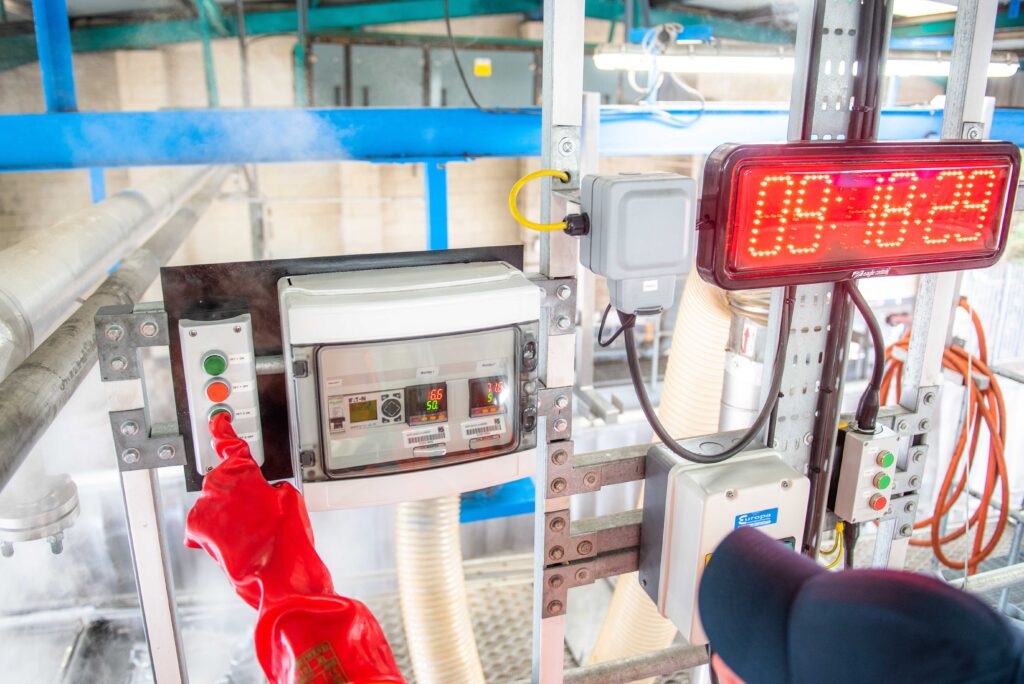 New spinners to regulate water flow and ensure the most thorough and complete wash provides efficiency benefits and combined with state of the art in-line thermometers that deliver a constant reading of water temperature, allows complete quality control of all wash cycles.

It is vitally important that tankers are washed to a standard that exceeds legal compliance and all customer requirements. Abbey's new detergent injection system guarantees the correct dosage for every product through fully regulated flow controls that ensure correct dosages are applied to each and every wash.
A new gantry and fall arrest system for wash bay operatives was also installed along with improvements to the on-site interceptor which pre-treats wash water prior to discharge.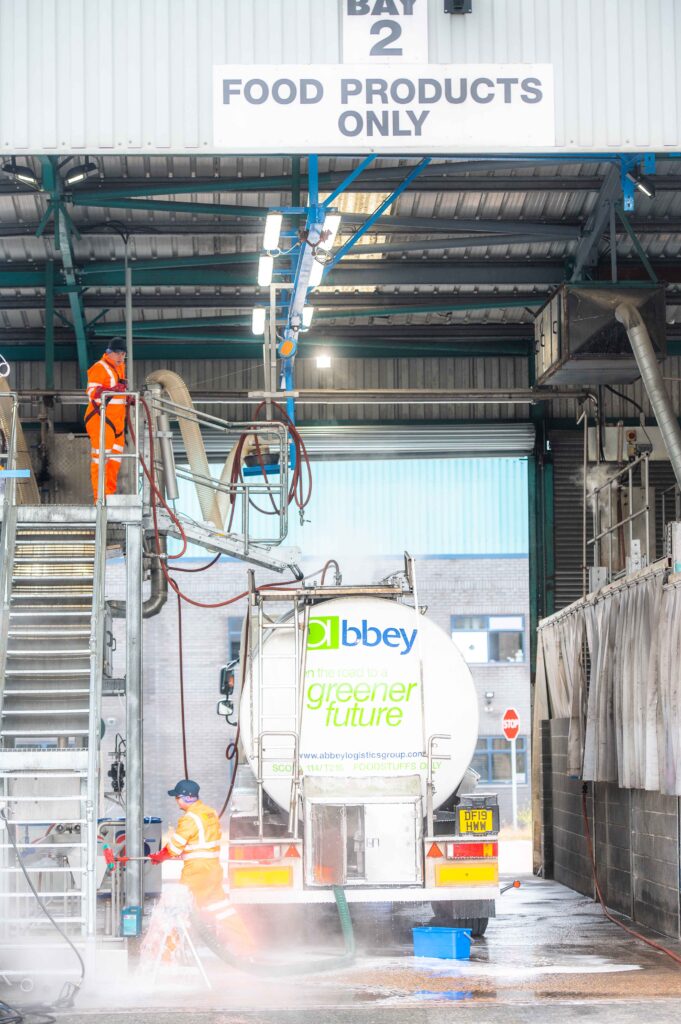 Abbey's project Lead on these improvements was Adam Copping, the company's Technical and Quality Manager. He said:
"This project was a major undertaking and we are delighted with the improvements made to the facility.
"Our goal was to set the standard for food grade tank washes in terms of reliability, quality and environmental efficiency and I think what we have achieved in Hull does that.
"Abbey can now offer customers a leading tank cleaning service that is fast, efficient, reliable and exceeds legal compliance, giving them peace of mind that tanks are cleaned to the strictest levels of compliance.
"Several international food manufacturers have audited and approved the changes we have made, and we are in the process of securing SQAS and EFTCO accreditation.
"Future plans for the site include further improvements to our IBC wash capabilities which will be operational later in the year."  
For more information or to book into the wash, please email

hello@abbeylogisticsgroup.com