15 Mercedes Actros added to powder tanker fleet
Posted on: 26th January 2021
Abbey adds 15 new dual-purpose trucks that go into service in Abbey's bulk liquid and powder tanker transportation fleets.
The new trucks from Mercedes-Benz Trucks UK Ltd feature both a hydraulic pump for discharging liquid products and a high capacity blower for discharging powder products. By having equipment suitable for both classes of products, the trucks will be much more usable in the fleet, further enhancing the flexibility Abbey can provide to its customers.
Going into operation immediately the new trucks feature Mercedes' innovative MirrorCam technology which provides a significantly improved all-round view and consists of two cameras mounted to the exterior of the vehicle and two 15-inch displays on the A-pillars inside the cab. MirrorCam also offers improved mpg performance due to the compact, streamlined profile of the camera housings.
Underneath, the new trucks are packed with safety-enhancing technology and features to increase fuel efficiency. This includes Mercedes' Active Brake Assist 5 emergency braking system, which performs emergency braking when approaching stationary and moving objects, and partial or full braking for moving pedestrians.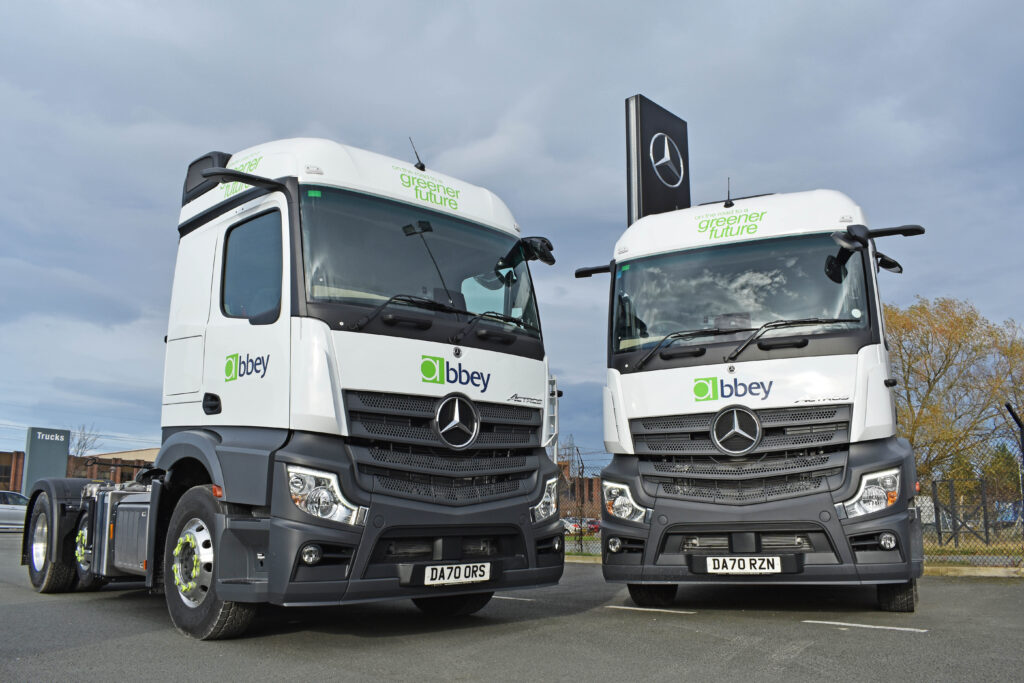 Fuel efficiency is improved with features that include the new Predictive Powertrain Control, an intelligent satellite mapping system that reads the road ahead, responding by managing speed, braking, and transmission to maximise fuel efficiency.
David Patten, Abbey Logistics' Business Unit Director Liquids said: "Providing customers flexibility and the ability to call on us at short notice is a core strength at Abbey. The fact that we can operate these vehicles across both our liquids and powders fleets enhances that strength and enables us to react quickly to changes in customers' requirements."