HGV Drivers Kilt Walk to Raise Money for the Make A Wish Foundation
Posted on: 7th April 2022
What do you get when you cross a group of lorry drivers in kilts and a ride-on toy truck and tanker?
A brilliant idea to raise loads of money for the Make a Wish Foundation.
The drivers are all part of the Truckmate UK Facebook group, made up of drivers from companies across the UK, who do various charity events for good causes throughout the year.
Several drivers from the group formed Team Scotland, who decided to compete in truck pulling challenges at truck shows across the UK, raising a lot of money for charity in the process.
Attracting big crowds at the shows, Team Scotland has so far raised thousands for various charities including buying two defibrillators for two truck stops in Rotherham and Northampton.
The Kilt Walk, 24th April
This year, they will still be at the shows but as an extra challenge, the team will attempt a special truck pull along a special walking route allocated by the famous Kilt walk event.
Kilt Walk is a hugely successful series of events organised by The Hunter Foundation, founded by Sir Tom Hunter who generously donates 50% on top of every penny raised for each charity.
More Truck Pulling
The walk Team Scotland is doing takes in Balloch on the shores of Loch Lomond and was too tempting to pass up, but even they had to concede that pulling a 44-tonne truck was probably a bit much, even for them.
Instead, the team had the sensible idea to use a scaled-down version more suited to the task.
Arranged by Mick Gemmell, a bulk powders driver from Abbey Logistics and generously donated by Mercedes Trucks, this surprisingly heavy little tanker will be pulled for the entire Kilt Walk route by the team.
Driven by Eddy the Teddy, Team Scotland hopes to generate a lot of interest in their challenge.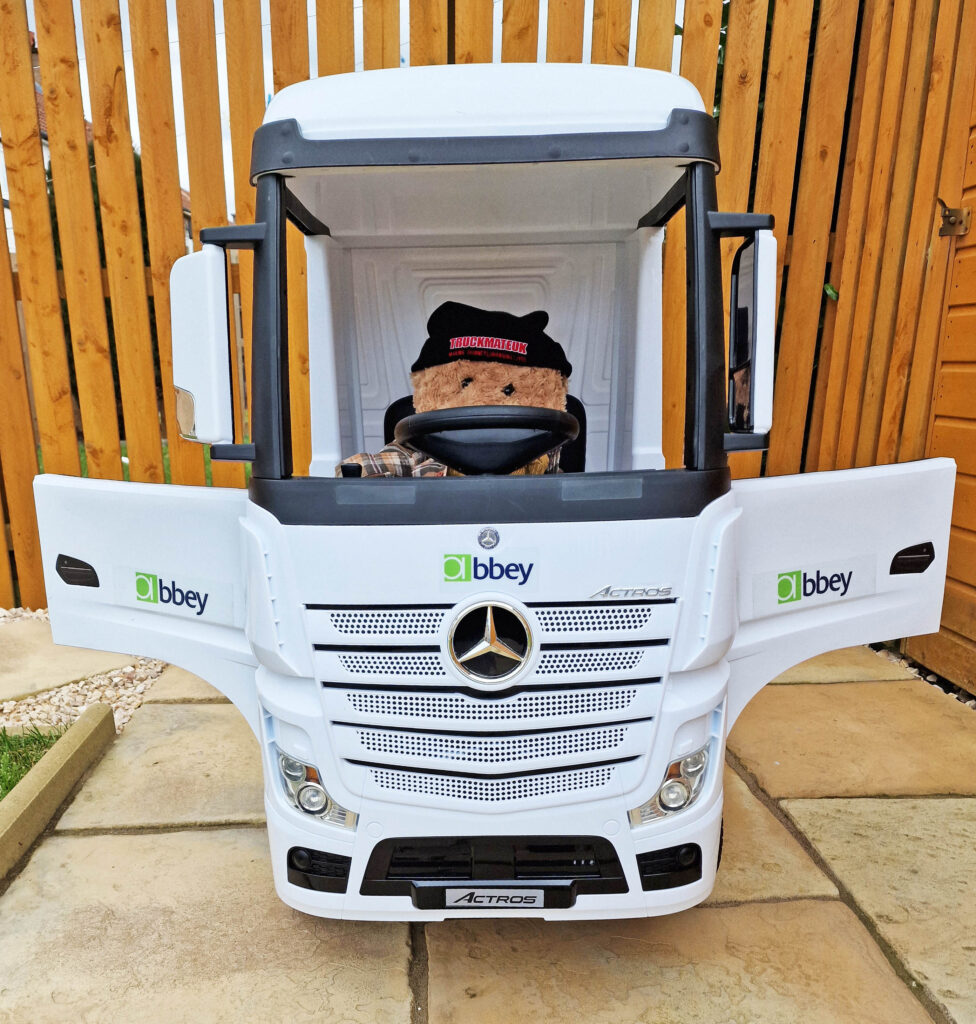 Raising Money Along the Way
The team will take turns pulling the truck while the rest rattle buckets for donations along the way.
The little tanker will also be a feature at the truck shows the team attend this summer and will be auctioned off in aid of the Make-a-Wish Foundation at the end of the year.
How to Support Truckmate's Team Scotland
To show your support, you can donate on the teams just giving page https://glasgow.thekiltwalk.co.uk/fundraising/GlasgowKiltwalk2022-MichaelGemmell or if you're in the Balloch area on the 24th April, please cheer them on and give what you can.