Abbey adds 12 Iveco S-Way trucks for renewable fuels contract
Posted on: 3rd November 2021
Abbey has taken delivery of 12 Iveco S-Way tractor units to support a new customer in the North East.
The new S-Way model is Iveco's latest generation heavy truck and a direct replacement for their Stralis model.
Abbey's new contract is to transport Category 3 animal fats for use in renewable fuels, a rapidly growing sector that produces a renewable diesel alternative from residues from food industry and agriculture industries and can reduce CO₂ emissions by up to 90%, compared with conventional diesel.
Our target is to have Abbey's fleet working on the contract all running exclusively on renewable fuel.
Operating from Seal Sands, Teesside, Abbey has opened a new depot and recruited a team of drivers for the contract.  Headed up by lead driver Darren Dolan, the driver team was carefully selected based on their experience and performance in tanker transport and will be dedicated to this new customer.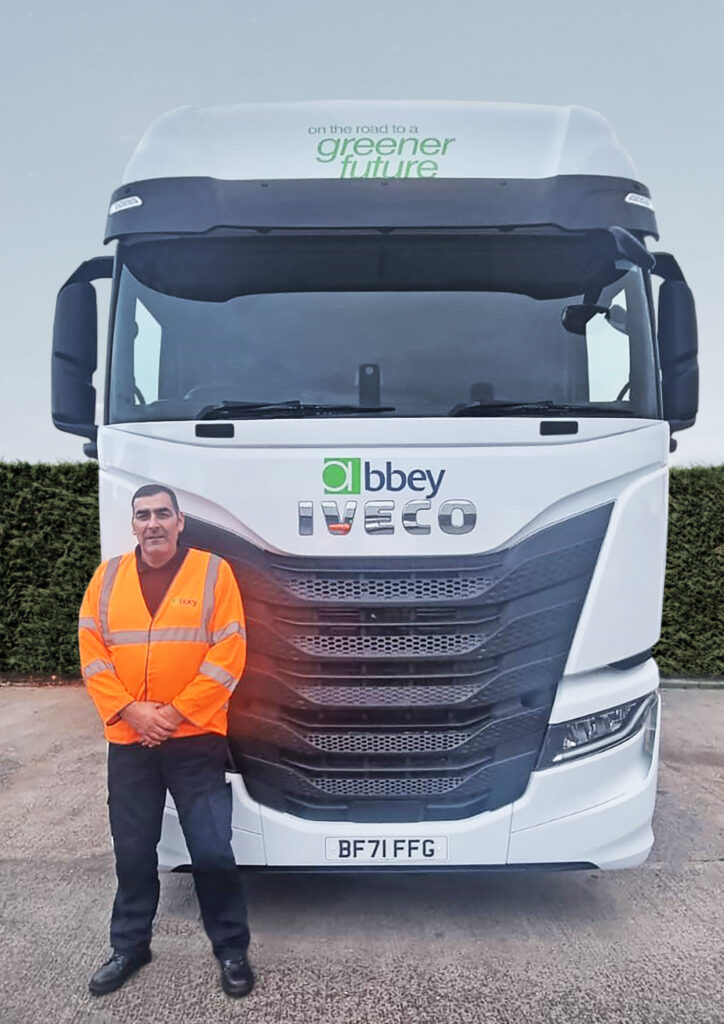 Darren Dolan, Abbey's Lead Driver in the North East.
The Iveco S-Way was launched in the U.K. at the end of 2020 and comes with hundreds of changes to the outgoing model designed to make the truck, safer, more comfortable for the driver, and more fuel-efficient.
Interior changes have been carefully designed with the driver in mind to make spending time in the truck as comfortable and practical as possible. This includes improved standing height, a virtually flat floor, more locker space, double fridge, Sat Nav, phone mirroring infotainment system, and a new bunk configuration which features a one-piece lower bunk bed and a" Smart Bunk", which is a foldable upper bed that doubles up as a netted luggage compartment.
Externally the Iveco S-Way has changed dramatically and thanks to the new and more aerodynamically shaped cab, the vehicle's fuel efficiency is said to have improved by up to 4% over the outgoing Stralis.
Abbey's new trucks are all fitted with Iveco's highly regarded Hi Tronix 12 speed gearbox and powered by Iveco's celebrated Cursor 460 BHP 11.1 litre engine.
Peter Cunningham, Head of Liquid Operations at Abbey said:
"Abbey has significantly increased operations in non-food grade transport in recent years and this latest contract demonstrates our ability to support large customers with technically challenging requirements.
"Continuous investment in our fleet provides our customers with a highly reliable service and ensures our drivers have a comfortable and practical space to work in while on the road.
"We've had fantastic feedback from our drivers about the new Iveco trucks and we look forward to further investment in our non-food operations as this area of the business grows."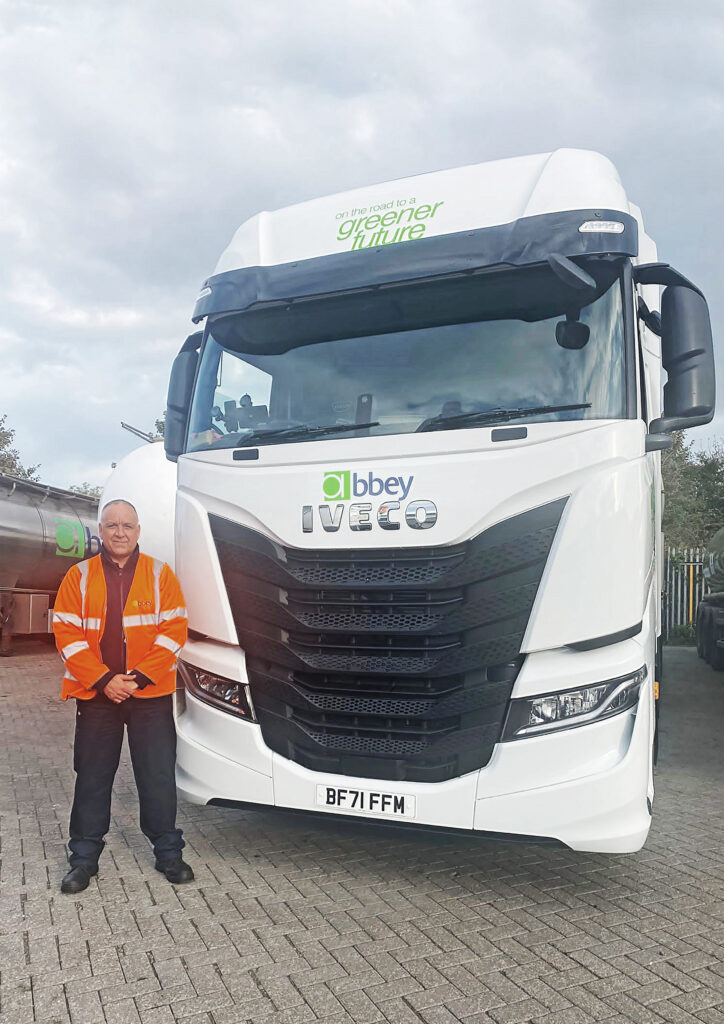 Paul Burns, one of the highly experienced Class 1 Tanker Drivers supporting our new customer in the North East.