Abbey's Paint the Rainbow Challenge
Posted on: 14th April 2020
Abbey has asked our teams working from home to ask their children to paint or draw a rainbow and put them in their windows at home to give other families something to look out for while they stretched their legs on their daily walk and remind them to stay positive. Some families are also using them as a game on their walks to see how many rainbows they can see.
We know how difficult it can be to juggle working from home and looking after children so hopefully this will help keep our colleagues children busy for a little while.
Featured here are some of the brilliant pictures we have received so far from some very talented people, the pictures are all brilliant! All of them are very colourful, and inventive with lovely messages of support.
Stay safe, stay indoors as much as you can and keep sending in the pictures!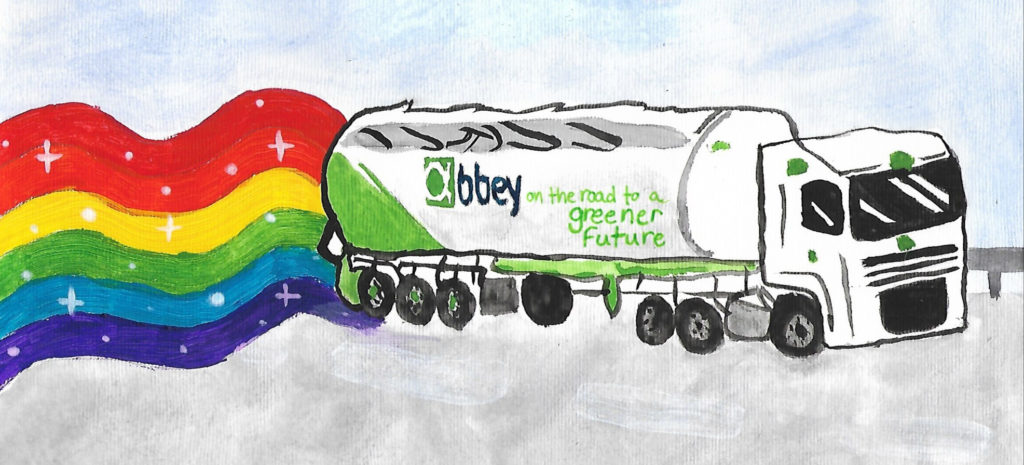 By Andra, sent in by Rubinel Pieptea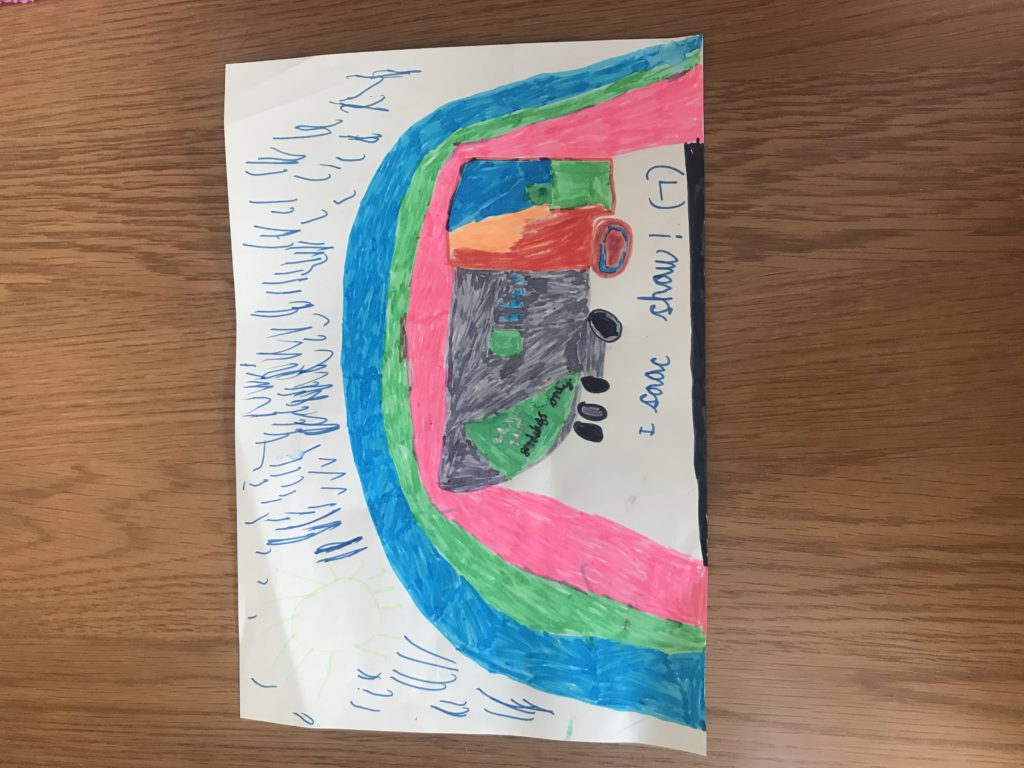 By Isaac, sent in by Andy Shaw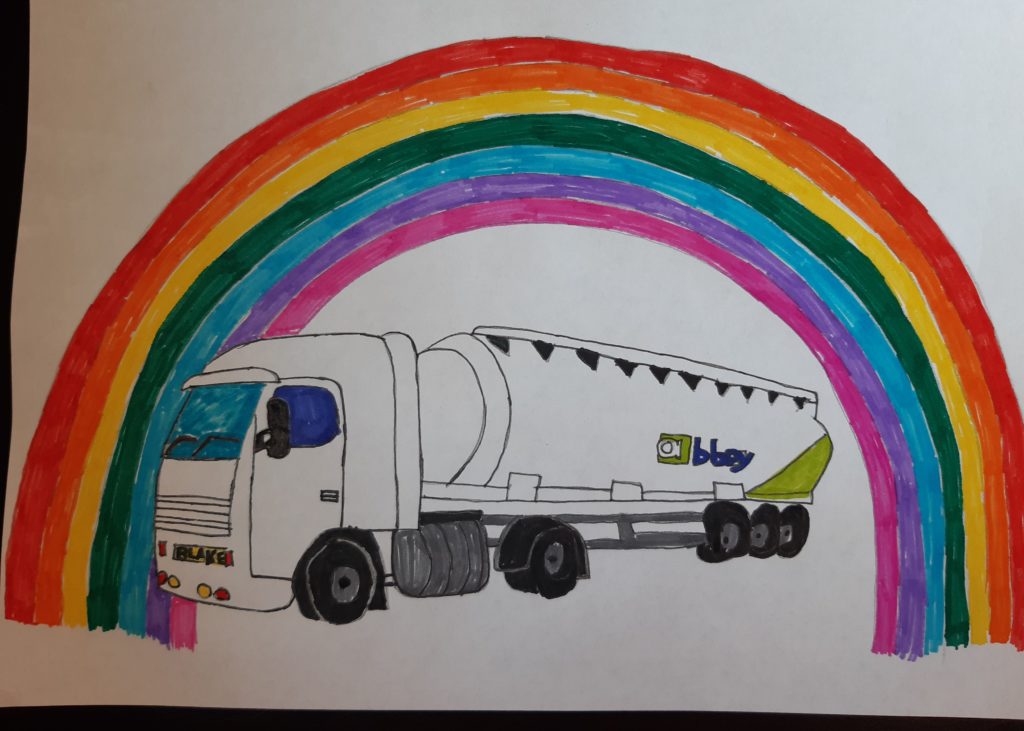 By Blake, sent in by Dave Shaw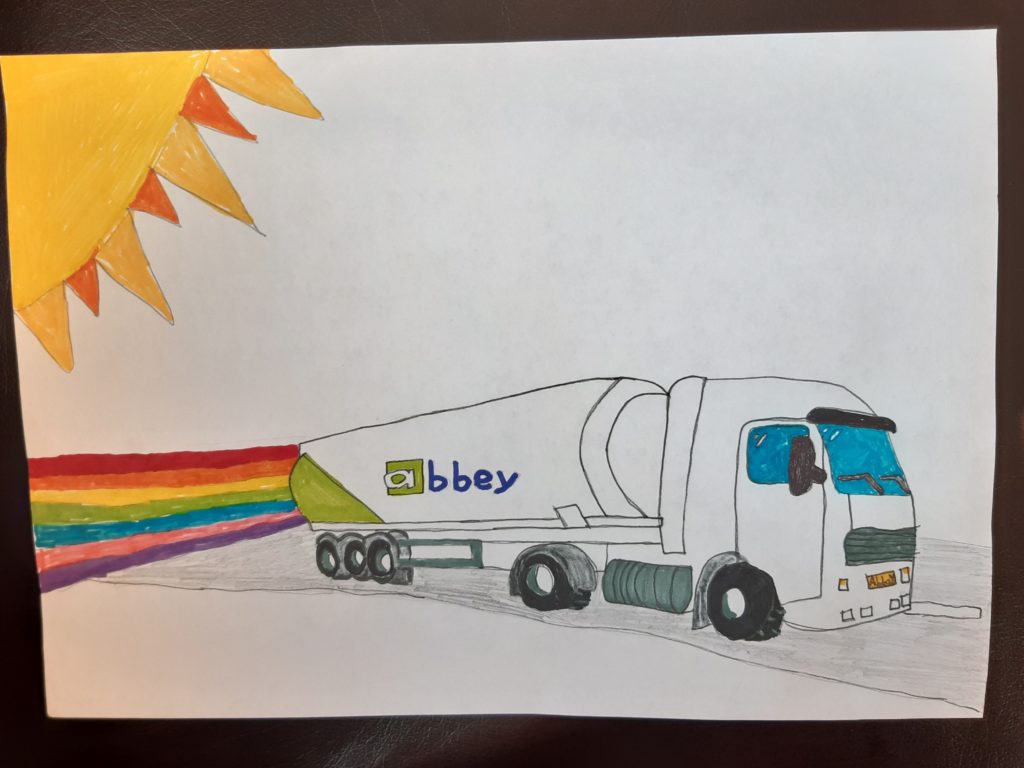 By Jasmine, sent in by Dave Shaw.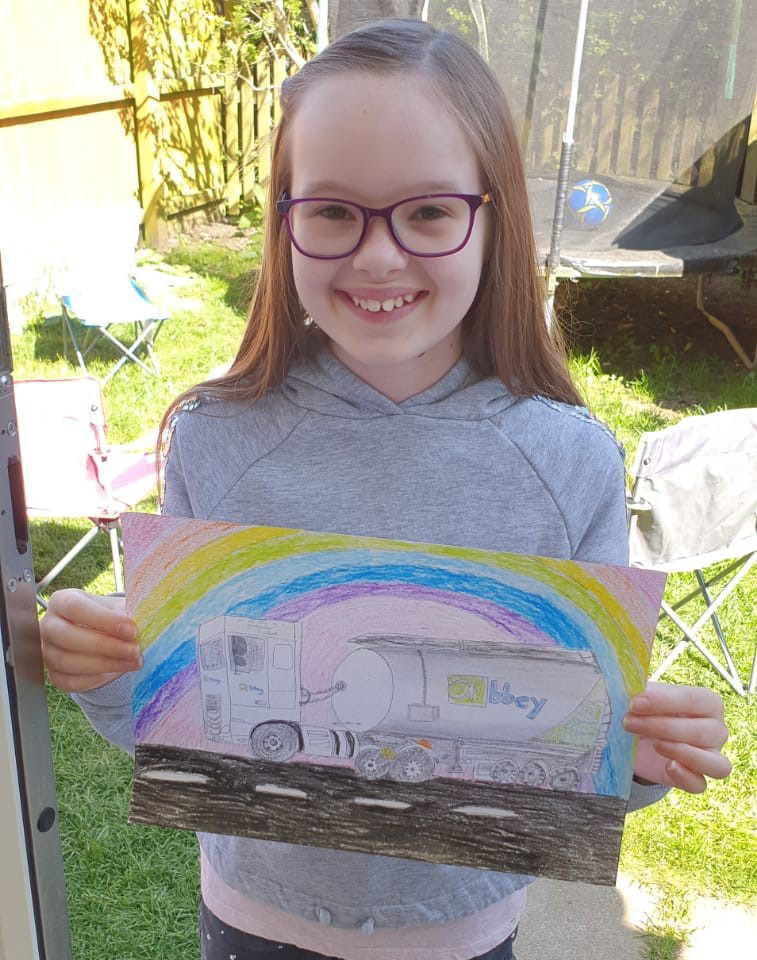 By Abigail Grant. Sent in by Perry Grant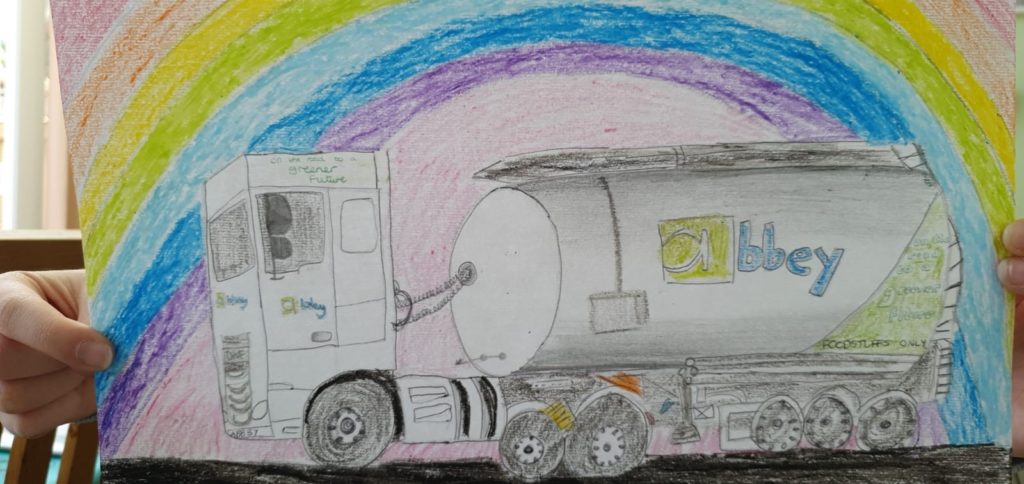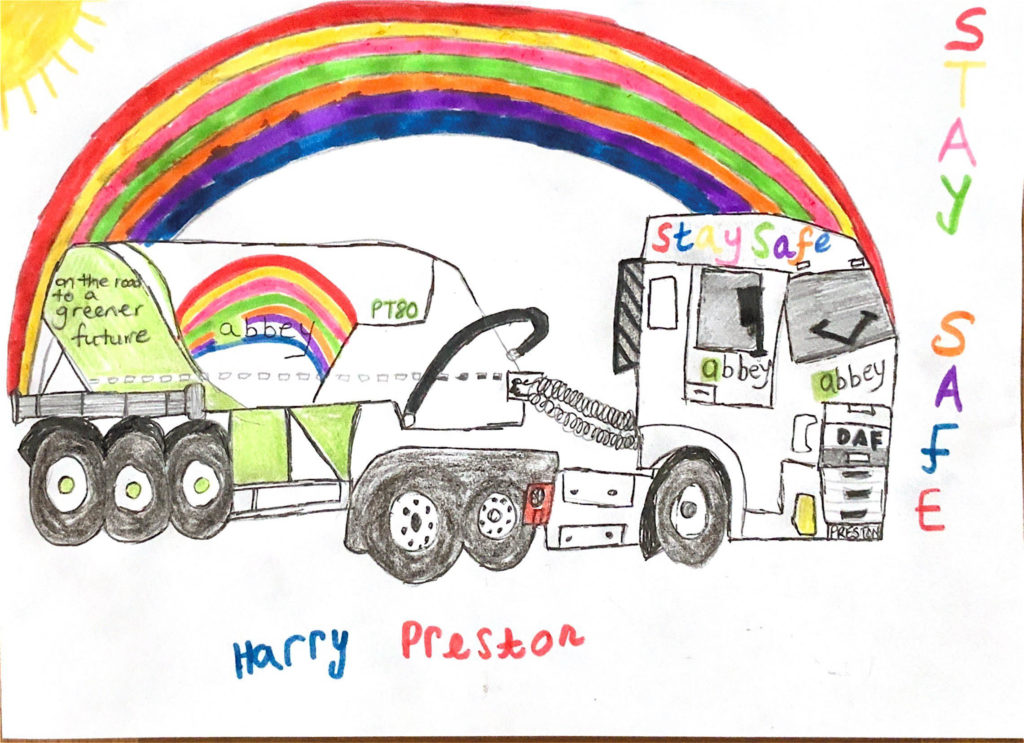 By Harry Preston. Sent in by Arthur Preston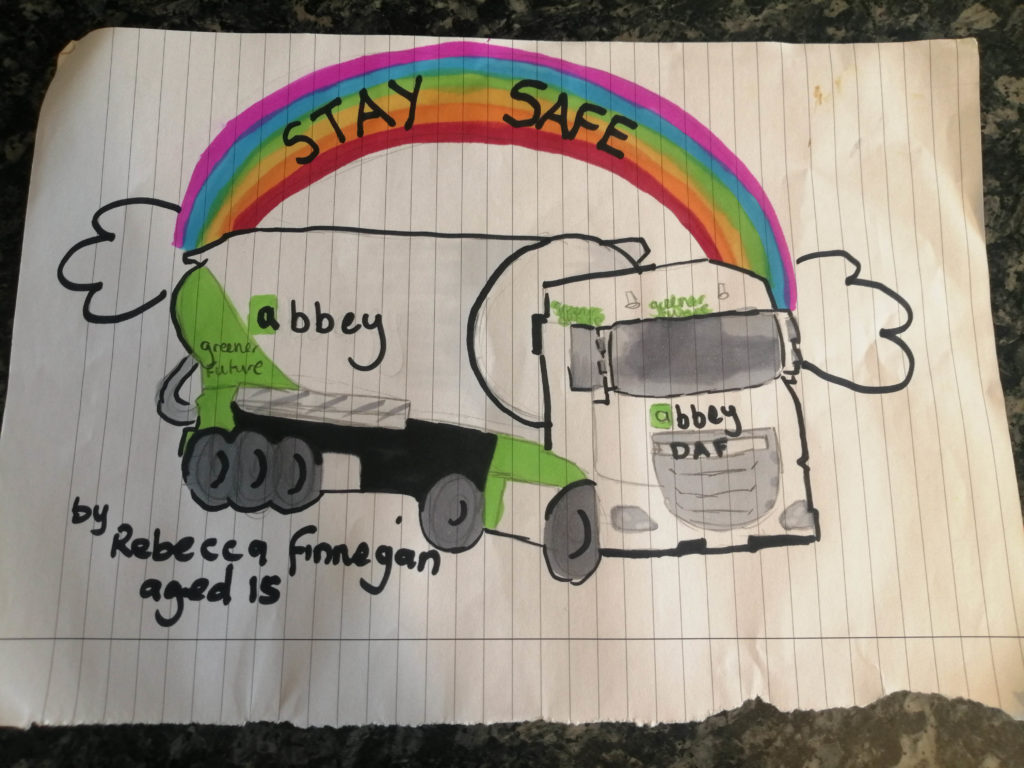 By Rebecca. Sent in by Francis Finnegan.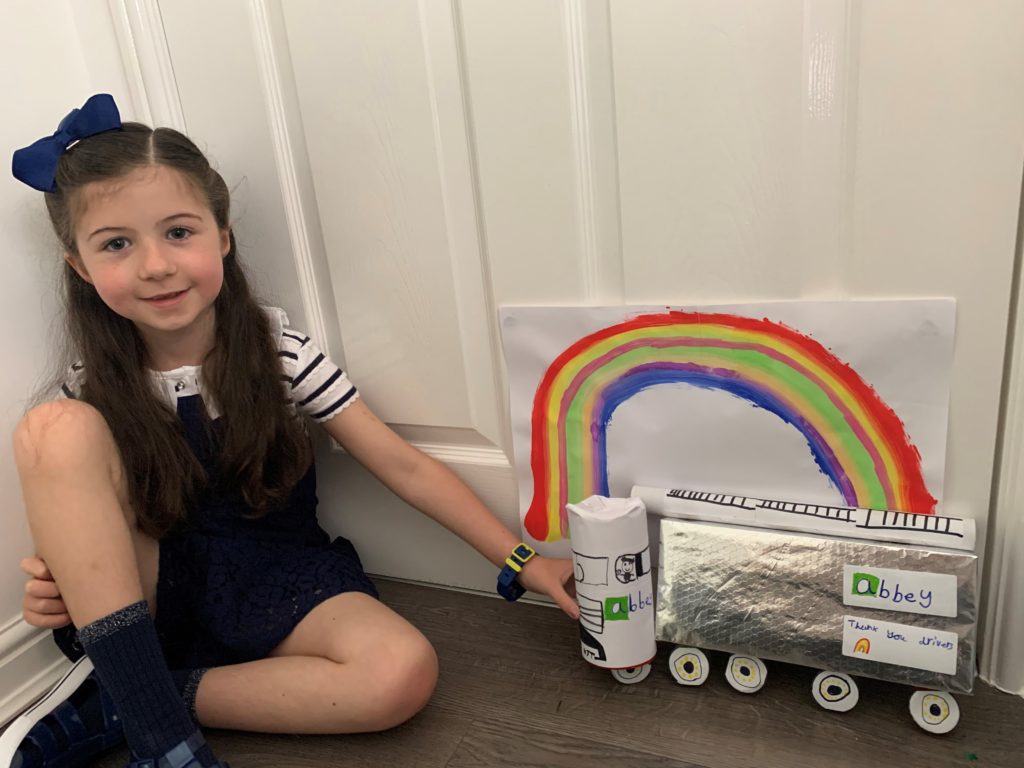 By Nancy Southern who sent a message to our drivers to stay safe.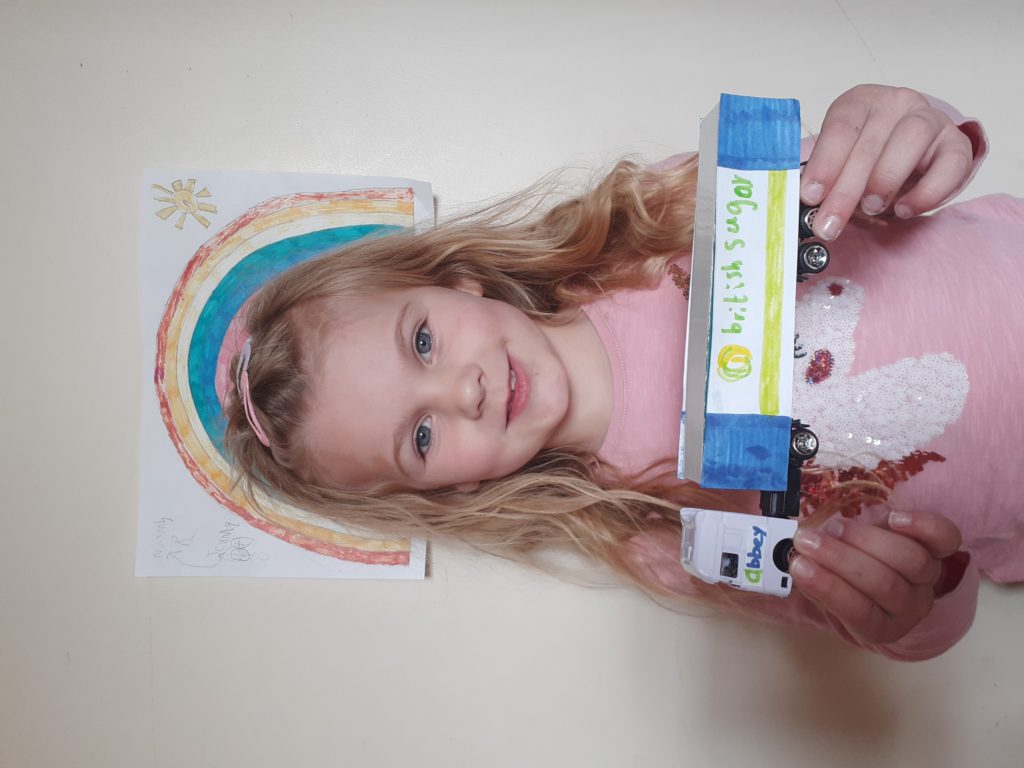 By Niamh. Sent in by Jemma Bratton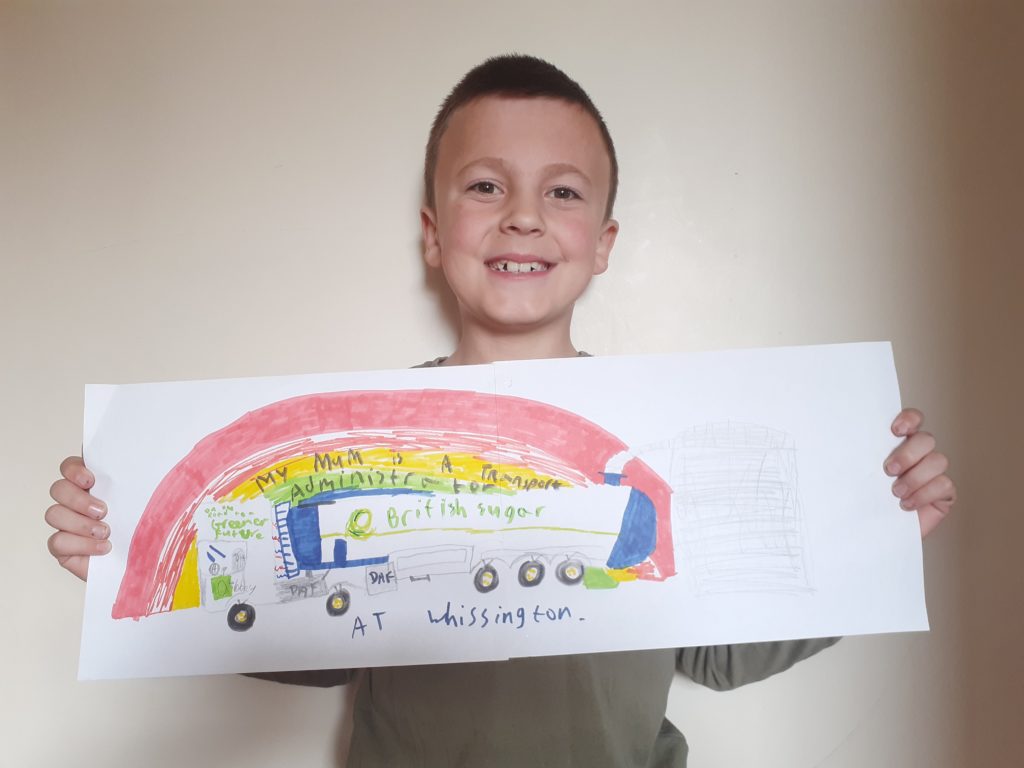 By Mikey. Sent in by Jemma Bratton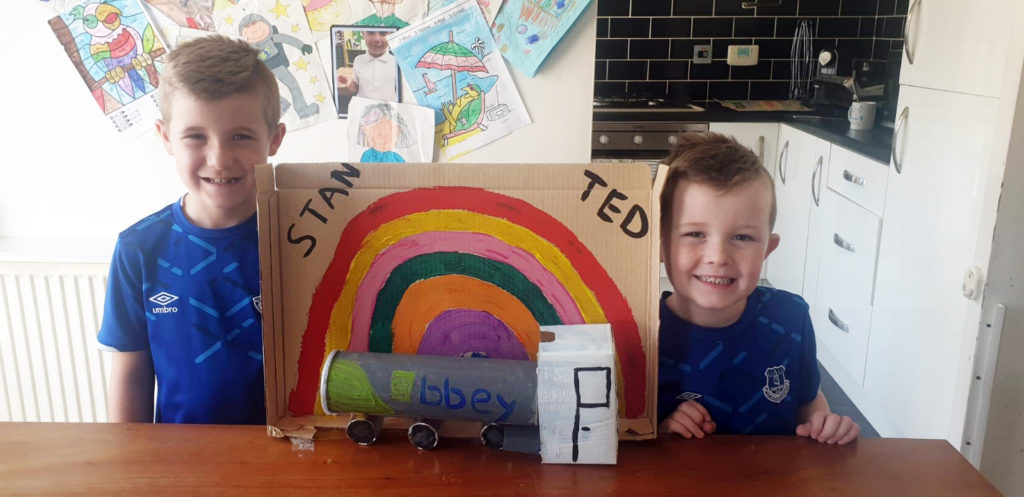 By Stan and Ted. Sent in by Sean Powell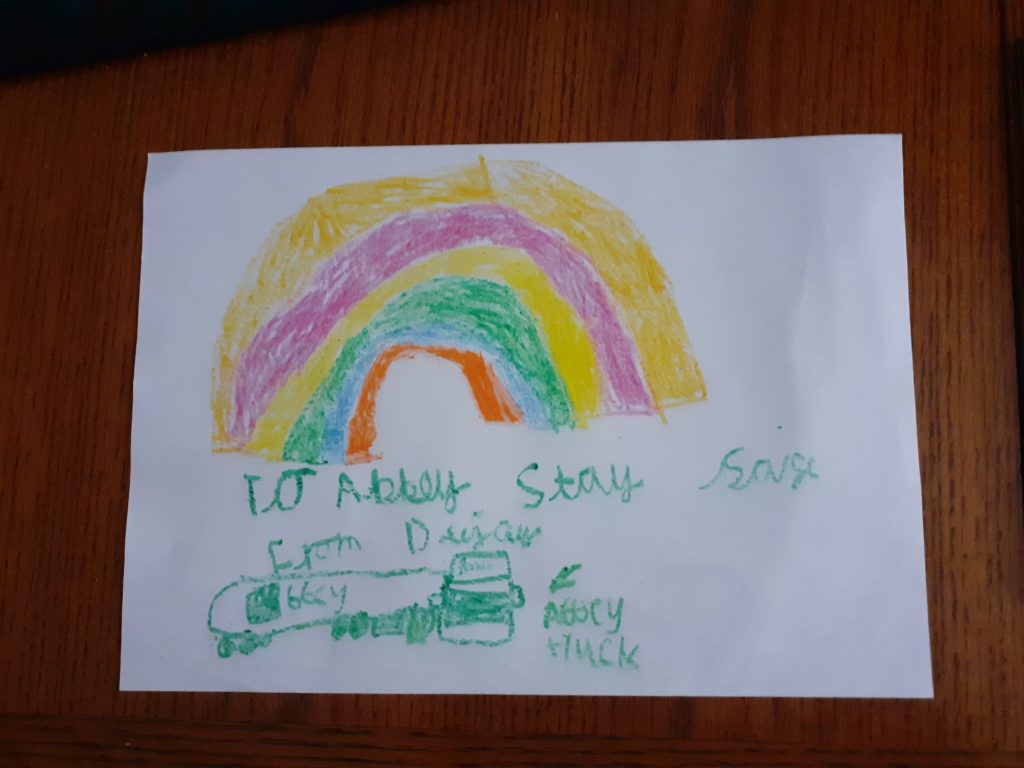 By Deejay, reminding our Drivers to stay safe. Sent in by Mike Harrison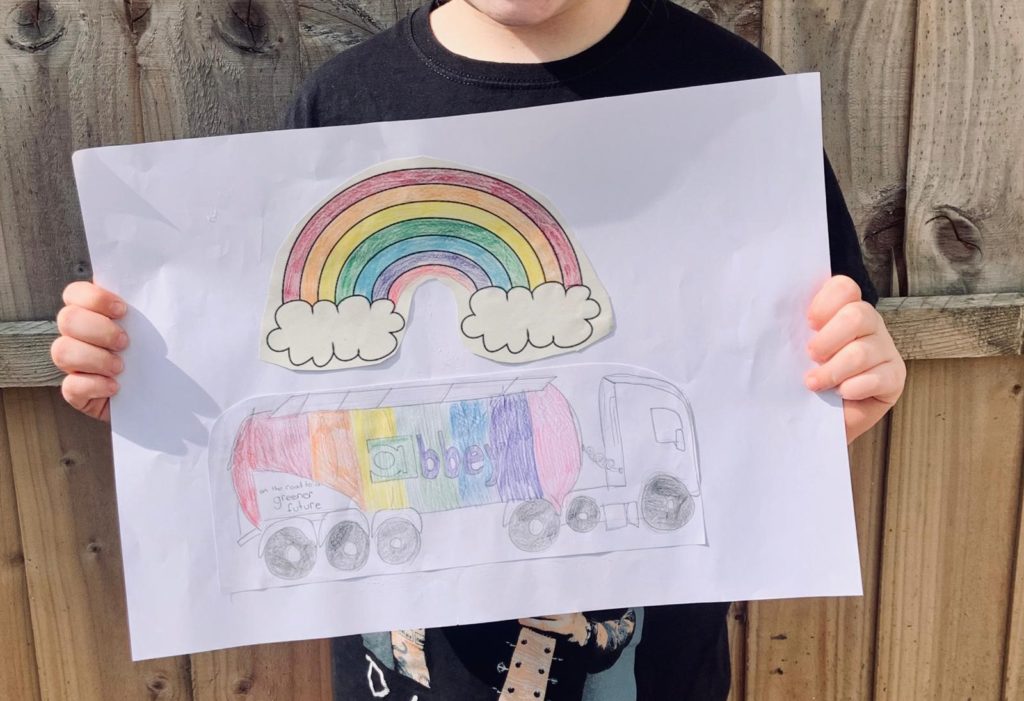 By Hannah Crockett. Sent in by Evie Crokett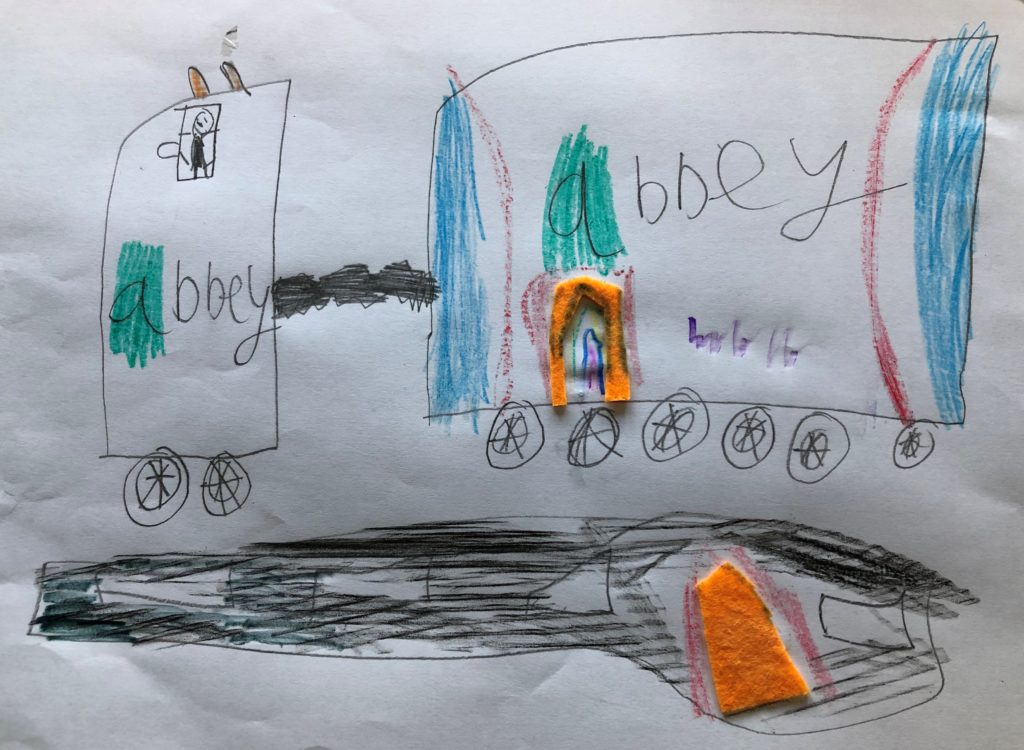 By Anna Parsons. Sent in by Matthew Parsons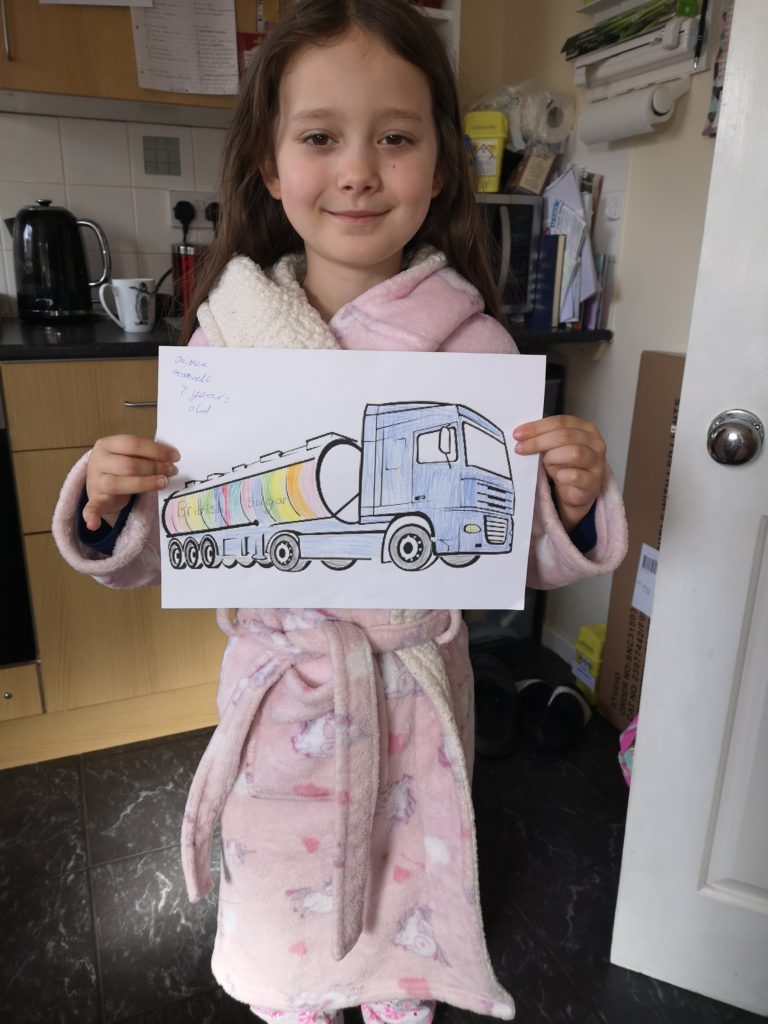 By Jaimee. Sent in by Helen Gamwell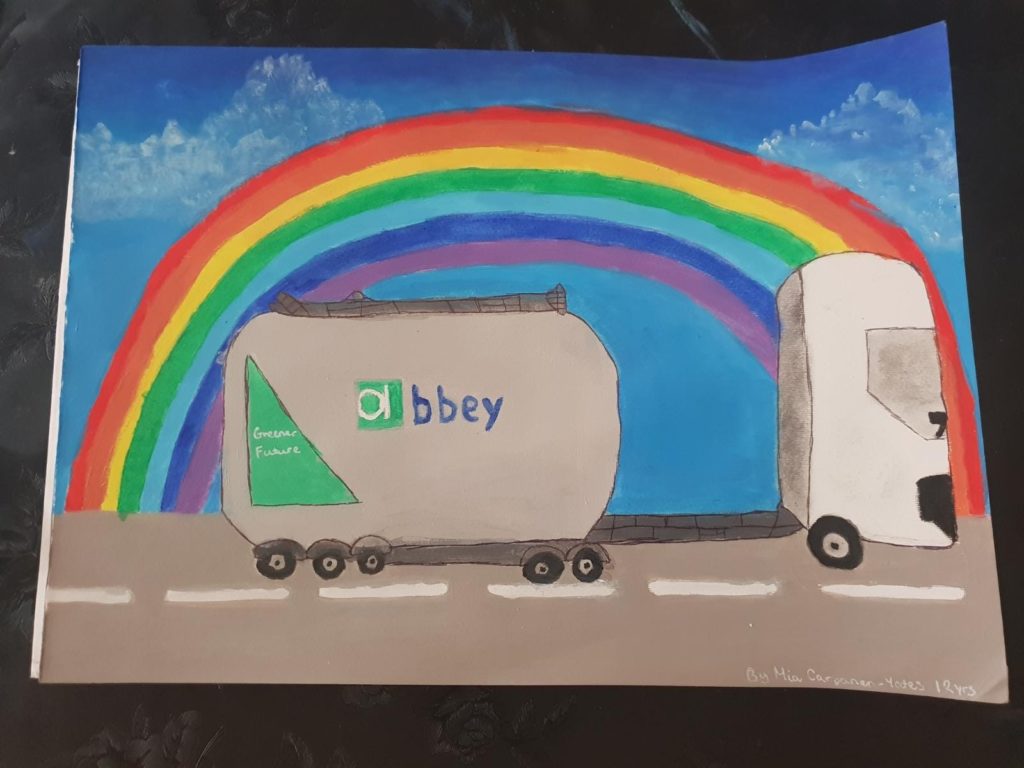 By Mia. Sent in by Alan Yates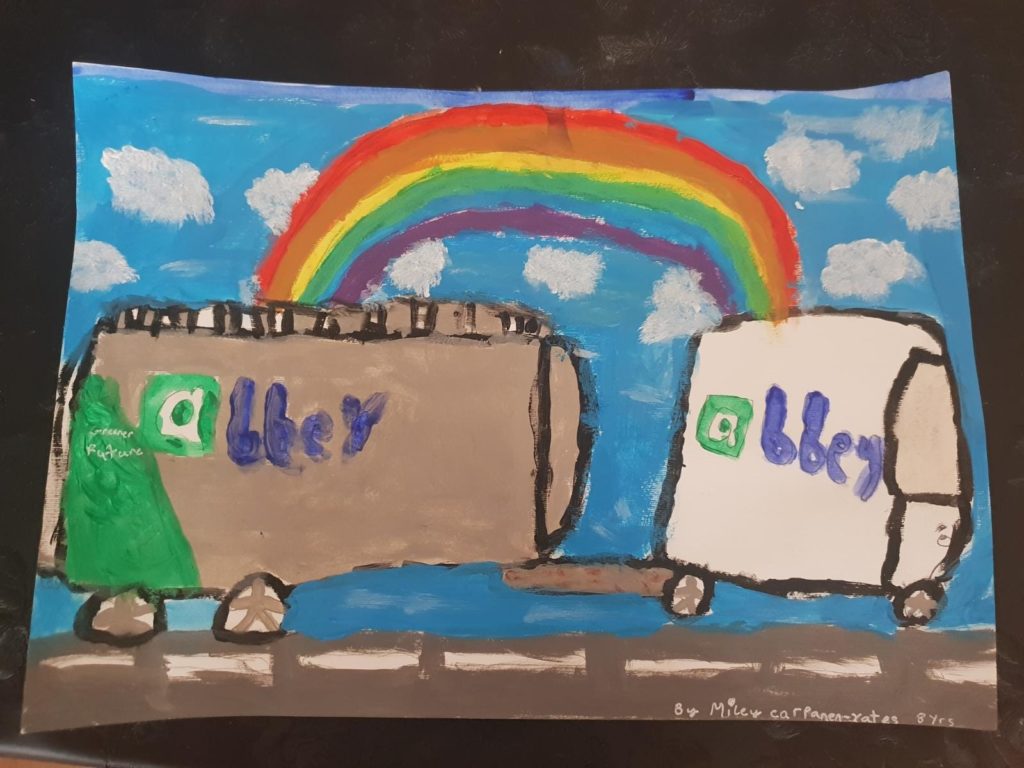 By Miley. Sent in by Alan Yates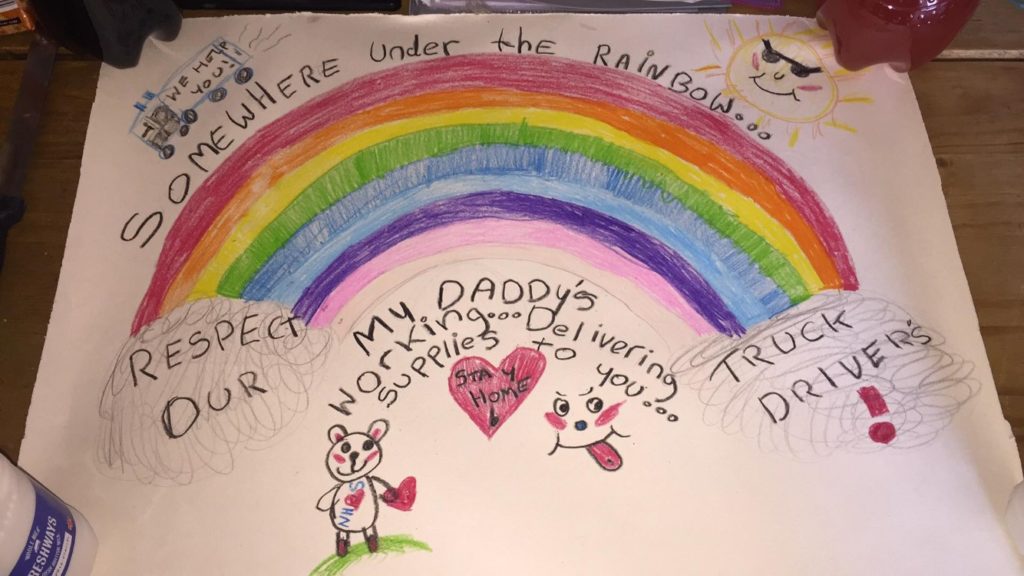 Sent in by Jordan Sean Marriott and painted by his daughter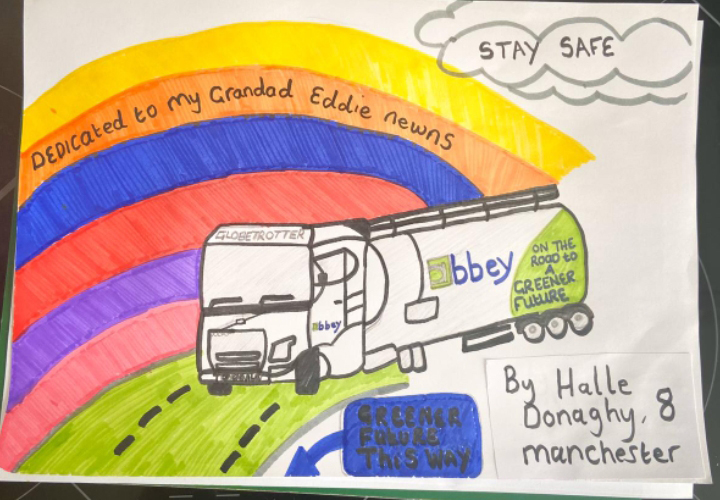 By Halle, sent in by Eddie Newns